A Paralyzed Cat Lying On Sidewalk Crying For Help And No One Paid Attention Rescue | Before & After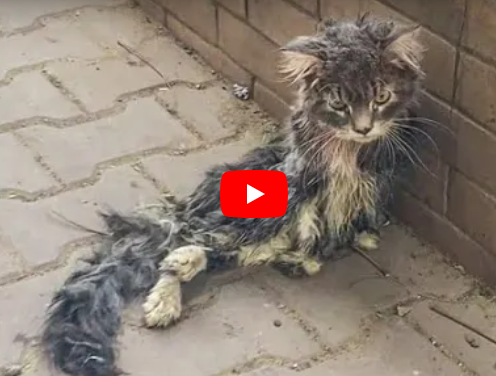 We are saving any soul that suffers alone and no one listens her groan, We have 87 street cats (different ages) some of them were run over cars and suffering from paralysis and some of them are blind some of them have diseases more complicated, And also we have 21 dogs. Unfortunately we just have only our house with our Self-effort, We wish if we had an entire country to gathering all those innocent souls together, But if we had shelter that's will be wonderful. Actuality the situation is getting more difficult with each new case, but we cannot let any animal suffer, So we will continue, And we hope for your support.
@itzcerealz3727
No animal deserves to be left behind/forgotten. Every animal deserves love and care

@Me-sq9ol
Deep respect for people who rescue animals. ❤

@ghost8021
Thank you so much for saving this poor baby. You're a good person. The world needs more people like you.

@amygalvin1799
Whoever you are that rescued her…..you're an amazing human being. Thank you from the bottom of my heart.💙
@XpressBuyers
Her cry was so soft, loving and gentle. These videos make me love on my fur babies even more. I can't imagine anyone hurting them or leaving them behind.

@denisewatson2383
My soul cries out in agony seeing videos like this where animals suffer. Thank you for helping them and giving them loving care and nursing them.